Effective Maintenance Tips to Make Your Microwave Last Long
Microwaves are one of the most essential appliances in any kitchen. This compact appliance can save you time and energy, especially if you are constantly moving or usually too busy to spend much time in the kitchen.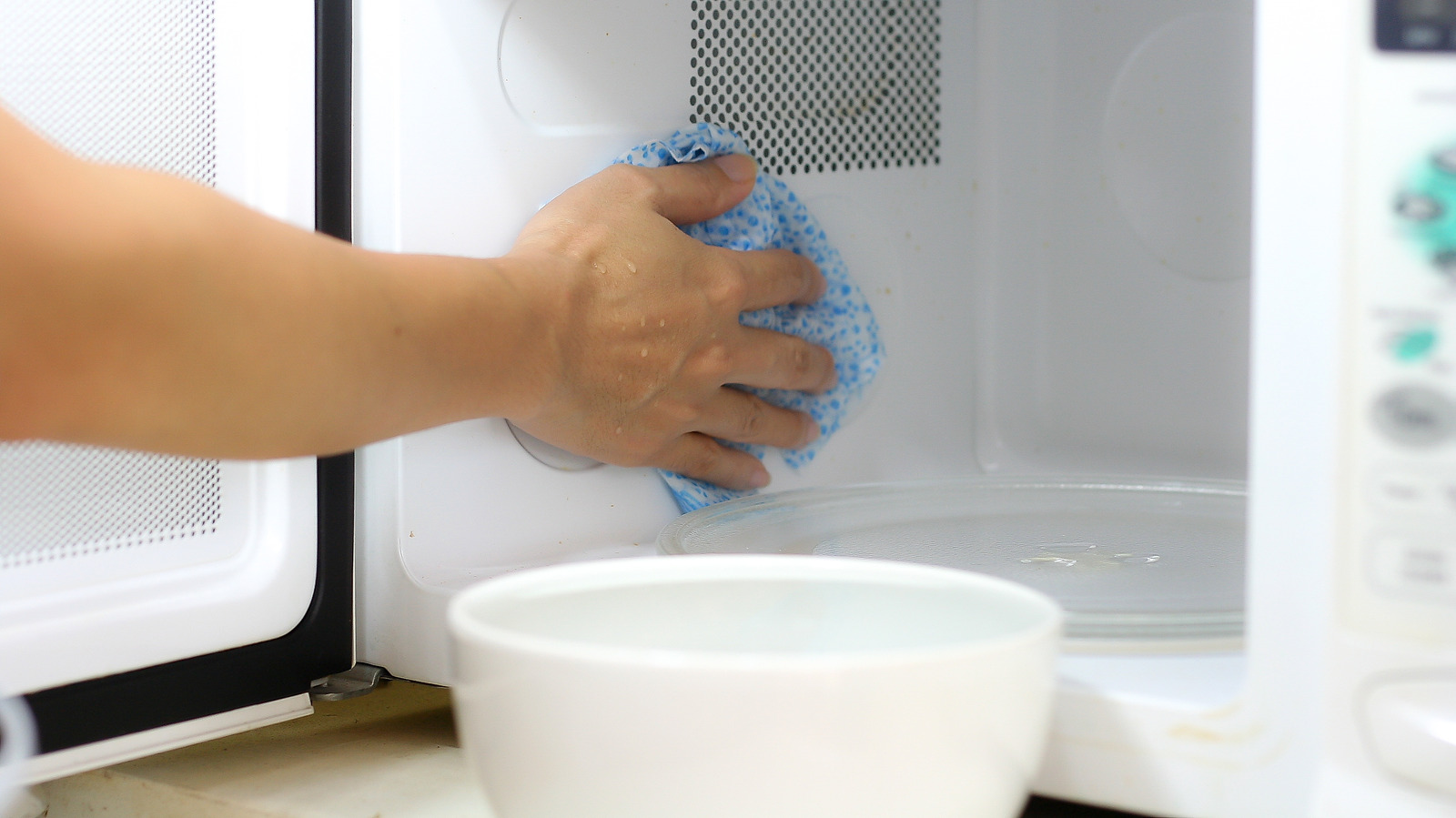 They are equipped to do more than just reheat your frozen food. Depending on the model, microwaves can be used for conventional cooking, baking, and steaming. This is why it is unsurprising that over 90 percent of U.S. households own a microwave oven.
While the microwave is a convenient appliance with multiple functionalities, it is vulnerable to breakdown. That is why it is important to take proper care of it.
Aside from learning how to clean a microwave, this guide will highlight practical maintenance tips to make your microwave last longer.
What is the lifespan of a microwave?
Check Out All Content Here:
Typically, a microwave is expected to last about seven years. However, when properly maintained, it can last up to ten years.
With proper maintenance, you will not need to replace your microwave more than once every ten years and save yourself as much as $2,400 in expenses.
The average cost of a typical microwave is $100 to $600. Microwave ovens for countertop models can be as cheap as $50, with prices as high as $500 depending on the model.
Over-the-range microwaves cost up to $600, while built-in microwaves are the most expensive. They cost between $400 to $2,000. Installation costs range between $100 to $400.
Below are some tips to keep your microwave running smoothly and lasting longer:
Proper cleaning
Cleaning of the microwave should be done after every use. Get rid of spills as soon as you notice them. 
Stains and bits of food left after use can absorb microwave energy when you turn it on. This can burn them and cause stains. Aside from this, they could reduce its energy efficiency.
Wash the turntable in hot water and with dishwashing liquid. Add a quarter-cup of lemon juice to a bowl of water and place in the microwave to remove odor. 
Always wait till the microwave is cool after use before cleaning it. The best practice is to turn off the microwave and unplug from the socket before you commence cleaning.
Foods to avoid microwaving
Even though the microwave is perfect for reheating foods, not all food is microwavable. Some food can build up pressure and, when they blow, could send a shockwave through the unit, which can invariably damage it.
Some foods to avoid microwaving include:
Potatoes

Shelled eggs

Lemons

Whole grapes

Limes

Tomato sauces

Apples

Sausages

Tomatoes and tomato sauce

Oranges

Hot dogs

Spaghetti squash

Eggplant
It is essential to note that the food listed above can be microwaved, but only for a few minutes or by using techniques that prevent them from building pressure. For instance, potatoes can be safely microwaved by poking a few holes in them using a fork.
Slice your eggs into fourths before heating them in the microwave.
Door closing technique
Kitchen appliances are inanimate objects expected not to feel pain. While this is true, slamming your microwave door can damage it.
By design, the microwave door has three to four safety interlock switches disabled whenever you open it.
All switches must align accordingly when the door is closed for proper functioning. Meanwhile, slamming the door can damage any interlock switches, resulting in abnormal operation of the microwave.
You may notice the microwave not operating despite the closure of the door. This is because its sensor still assumes the door is still open.
Therefore, whenever you have your hands full and are tempted to slam your microwave door, probably because you cannot wait to get back to your video game, do not do it.
Microwave operations
Do not operate your microwave without any food inside. If for only a few minutes, it might not present any problem. 
The microwave is designed to overheat items placed in it. Without any, it will overheat and could cause burn marks on the interior.
Also, avoid overcooking food in your unit to avoid the microwave frying itself. Do not use the microwave without the rotating tray to heat your food. 
Use the right dishware
Metals are not microwave-friendly. Avoid putting your food in one before placing it in the microwave.
Metals, by nature, are capable of reflecting microwaves. Putting them in your unit can cause arcing. It can be worse if there is more than one metal and they are touching the sides of the microwave interior.
Use containers made of glass, paper, plastics, and ceramics. Some manufacturers permit using aluminum foil if it is tightly folded around the food. Read your microwave manual and precautions before attempting this.
A general rule of thumb is to avoid future use if the container becomes hotter than the food inside.
Also Read: Homemade Waterproofing Spray For Tents – 10 DIY Steps
Microwave placement
Proper placement of your microwave is also part of its maintenance. Ensure it is kept from a wall, at least 3 inches away.
The vent on top of your microwave is responsible for dissipating the heat from the microwave. When placed too close to the wall, the vent might be unable to do this effectively.
This can cause the microwave to take longer to cool and overheat during use.
Keep the top of the microwave free, and check your manufacturer's manual for proper unit placement.
Why Most Players Enjoy the Games Lobby at Casibee
Why Most Players Enjoy the Games Lobby at Casibee
Picture this: a virtual wonderland filled with an array of games, each beckoning with promises of excitement, thrills, and potential winnings. Welcome to the games lobby at Casibee, a haven for online casino enthusiasts.  (more…)
Top Five Blackjack Versions: A Journey into the World of 21
Fasten your seatbelts and get ready for an exciting journey into the fascinating world of Blackjack, a game that has captivated gamblers for centuries! Our adventure will explore the top five versions of this beloved card game, each variant offering a unique twist to the classic rules. From the glitz and glamour of Las Vegas to the elegance and sophistication of European casinos, each version promises to immerse you in a distinct experience.
Pin-Up Bet App: Details, Tips, and Benefits
When you love making sports bets it is crucial to make them timely. Some bookmakers provide higher odds for urgent bets and sometimes, the situation on the field changes unpredictably and you need to keep your finger on the pulse so as not to miss your chance to win. Pin-Up Bet App is what can help you with that. Just imagine that a full-fledged bookmaking company is right in your smartphone and you can play around the clock and win around the clock with it.