Top 5 Highest Earning Horses in 2023
Top 5 Highest Earning Horses in 2023
Halfway through 2023, there are already several horse racing events that took place that a lot of fans have enjoyed. If you missed a few of them, don't worry because there are still several more that you can enjoy. The American horse racing world presents several annual horse racing events, which are only the tip of the iceberg.
What makes these events truly exciting are the magnificent horses that participate in them. There's nothing more mesmerizing than watching them run the field.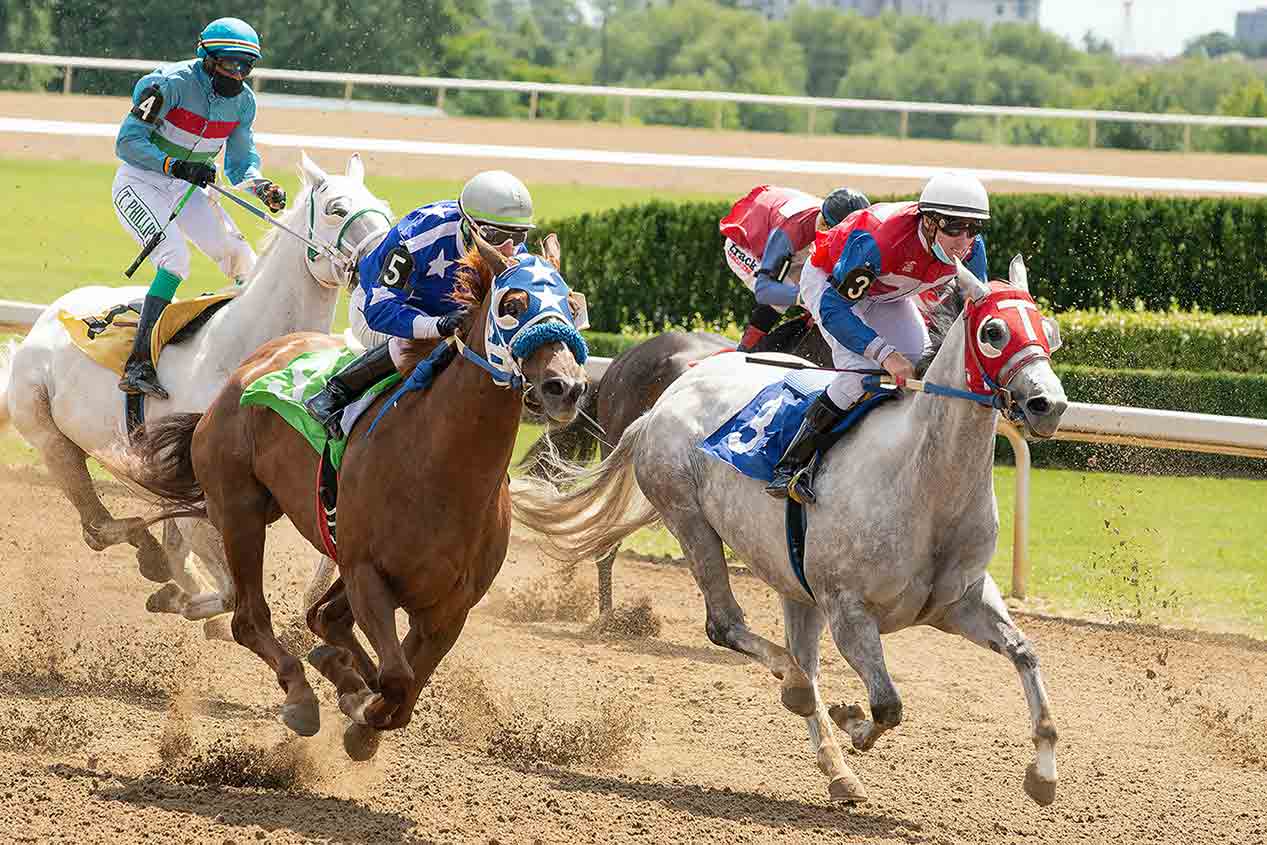 Before that, you must be curious about the stars behind every significant horse event. So, to reel you in about the top-earning horses in 2023, here's a brief list that will guide you.
Mage
Check Out All Content Here:
Although Mage is the top highest earning horse in 2023 this year with 2,288,700 US dollars, Country Grammer has 3,644,000 dollars, a little over 1,355,300 than Mage. He didn't make it to this list because he hasn't participated in any races this year. With that said, Mage has participated in five starts this year alone, winning twice and making a place and a show once. 
His stakes win was the 2023 Kentucky Derby, while he placed second in the 2023 Florida Derby and third in the 2023 Preakness Stakes. This three-year-old colt has reached such magnificent feats despite being a newcomer. With over two million earnings this year alone, you can bet he will continue to go far. 
One of the possible events that Mage will participate in next is the 2023 Travers Stakes G1 on August 26, 2023. You can learn more about his possible odds of winning and other details on Betway races so that you can follow Mage closely.
Also Read: The Ultimate Guide to Poker as a Beginner
Art Collector
A few thousand behind Mage is the six-year-old colt, Art Collector. This oldie but still running horse has earned around 1,898,800 US dollars in the first half of the year. He's been making headlines throughout his career, so even at present, this type of feat isn't much of a surprise for this horse. 
Throughout his career, Art Collector has already made 23 starts, which he won in 11 of them and placed in second rank thrice, which earned him a total of 4,231,290 US dollars in total. 
This year alone, he also participated in three starts already, with one first in the 2023 Pegasus World Cup (G1) on January 28 and two-second places in the 2023 New Orleans Classic (G2) last March 25 and the 2023 Alysheba (G2) last May 5. Moreover, if you're a fan of Art Collector, there are chances that he may also participate in the upcoming 2023 Stephen Foster G1 race on July 1, 2023.
Angel of Empire
With a significant gap between them, Angel of Empire closely follows behind. He has earned 1,386,375 US dollars this year with 80% WPS with five starts. The colt has won twice and once in places and shows. 
It's important to note that Angel of Empire has participated in significant events this year since the 2023 Salty Jones on January 1, where he was in second place. It's followed by significant horse racing events, such as the recent 2023 Kentucky Derby and 2023 Belmont Stakes. Although he didn't win in the Belmont Stakes, he made a show in Kentucky.
Additionally, he won in the 2023 Risen Star (G2) and the 2023 Arkansas Derby (G1) earlier this year. Unfortunately, there aren't any talks of the possible events he might participate in later in the year. So, keep tabs by checking your favorite sportsbook.
Pretty Mischievous
Pretty Mischievous is next on this list with his 1,240,250 US dollars in earnings so far this year. With four starts, he has won three of them and placed once, making his winning percentage 75% and WPS% 100% together with Art Collector. 
Despite just starting last year, Pretty Mischievous have already participated in eight horse racing events, including four this year. What's more impressive is that, in summary, he has 100% WPS% with six firsts and once in second and third places. 
That's maybe also why it's no surprise that Pretty Mischievous has made it to this list of horses with high earnings. This three-year-old filly horse has already participated in stakes racing in 2022. She was sired by Into Mischief and was trained by Brendan Walsh. 
Up to the Mark
Another older horse in this list is Up to the Mark. This colt is a four-year-old horse sired by Not This Time. Similar to Pretty Mischievous, Up to the Mark has already participated in several horse racing events. He has run for ten starts already, five of which are from 2023 races. 
In summary, he won five (four in 2023) and placed third twice (one in 2023). However, his stakes wins are the 2023 Turf Classic Stakes (G1) and 2023 Manhattan (G1) and a show in 2023 Maker's Mark Mile (G1). Halfway through 2023, Up to the Mark has already earned 1,158,650 US dollars, which is still relatively huge earnings for a horse in the fifth place of this list.
Also Read: Pro Tips for Increasing Chances of Winning Most of Your Online Slot Games
Final Thoughts
These five horses are only a few of the other horses who earn well through racing. They've participated in huge stake races and steadily earn the money they have now. Again, you don't have to worry if you miss an event or two because there are still more races you can look forward to this year.
Nonetheless, now that you know more about the horses, you can follow them closely and mark your calendar to witness their magnificence in real-time.
Game Recordings as a Learning Tool
The world of video games is constantly changing, and skills and strategies are essential for competitive multiplayer gaming. They also play a significant role in other aspects of the gaming world and become key factors that can make the difference between success and failure in the game. But an increasingly prominent ally has emerged in the gaming world, catering to both beginners and professional players: video recordings.
How to Boost Signups at your Local Sports Club in 5 Easy Steps?
How to Boost Signups at your Local Sports Club in 5 Easy Steps?
Who doesn't love a good ball game? Or maybe a round on the ice is more the style? Or better yet, some laps in the pool? Whatever gets your sweat on, one thing is for sure – people love sports, and joining a local sports team is a great way to not only socialize with community members but also fit something active into a busy schedule.  (more…)
Demystifying Cloud Instance Types: A Comprehensive Guide For Beginners
In the vast realm of cloud computing, one might often come across the term 'cloud instances'. To a beginner, this may sound intimidating, and the further division into multiple instance types only complicates the matter. But fear not!